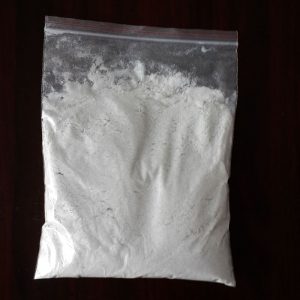 U-47700 – in the models of the body, which acts as an opiate analgesic: 7.5 x morphine potency. U-4770 is an analog of opiate AH 7921.
| | |
| --- | --- |
| Synonyms | No |
| IUPAC | trans-3,4-dichloro-N-(2-(dimethylamino)cyclohexyl)-N-methylbenzamide |
| Formula | No |
| Molecular weight | 329.265 g/mol |
| CAS | No |
| Appearance | A crystalline solid |
| Purity | ≥ 98% |
U-47700 and all other synthetic opiates sold on this website are for research and legal applications. U-447700 is a designer drug with obvious physiological and psychoactive effects. The weight of the formula has a value of 329.265 g. – molecular masses.
Side effects from U-47700 are not known.
Synthetic opiates like U-47700 might show a high attraction to the μ-opioid receptor.
Trans-3,4-dichloro-N- (2- (dimethylamino) cyclohexyl) -N-methylbenzamide and all other designer drugs sold on this website are for research and legal applications.
Storage conditions: in a cool and dry place. Terms U-47700, can last up to 2 years with proper storage conditions.
Dose:
Oral
Light
5-7.5mg
Common
7.5-15mg
Strong
15-25mg
Heavy
25+mg.
Duration:
Oral
Onset
15 minutes
Duration
5-7 hours
After-effects
1-4 hours
Insufflated/Plugged
Onset
15 minutes
Duration
3-4 hours
After-effects
1-4 hours
Intravenous
Onset
0-1 minutes
Duration
1-2 hours
After-effects
We would like to draw your attention to the fact that before you place an order on our website, we checked the legality of the necessary chemicals. The list of permitted chemicals you should know in your country. We did not send orders to Russia, Belarus, Hong Kong, Singapore. We would like you not to order prohibited chemicals in your country.
By purchasing chemical studies on chemperfect.com you buy a chemical at a wholesale price and get a discount coupon on subsequent purchases on our website.