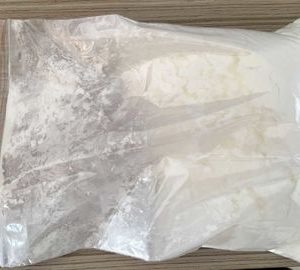 4-HO-MET: 4-hydroxy-N-methyl-N-ethyl tryptamine, or metocin, methylcybin, psychedelic designer drug. Structural analogue of psilocin, as well as 4-hydroxyl analogue MET. It was first synthesized by Alexander Shulgin. In his book TiHKAL about tryptamines, the dosage is indicated as 10-20 mg …
| | |
| --- | --- |
| Synonyms | 4-hydroxy-N-methyl-N-ethyltryptamine; metocin; 3-{2-[ethyl(methyl)amino]ethyl}-1H-indol-4-ol |
| IUPAC | 3-(2-(ethyl(methyl)amino)ethyl)-1H-indol-4-ol |
| Formula | C13H18N2O |
| Molecular weight | 218.29 |
| CAS | 77872-41-4 |
| Appearance | No |
| Purity | No |
4-HO-MET produces psilocin as a distortion of color, sound and shape. Very little data exists on the pharmacological properties, metabolism and toxicity of 4-HO-MET. There were no side effects of fatal 4-HO-MET, despite the fact that people reported that taking doses up to 150 mg is more than an order of magnitude higher than the effective dose.
It should be noted that this compound has similar subjective effects of 4-HO-MET. Although there are no human studies on the metabolic fate of this drug, this similarity was suggested to be the result of 4-AcO-MET rapidly hydrolyzed into the free Phenolic 4-HO-MET. This is similar to how 4-AcO-DMT is considered to be deacetylated to 4-HO-DMT during the first pass of the metabolism and subsequent passes through the liver.
4-HO-MET, or 4-hydroxy-N-methyl-N-ethyltryptamine, a synthetic indole alkaloid of the tryptamine class molecule. Triptamines the proportion of the basic structure, consisting of the bicylic heterocycle indole, is placed in R3 to the amino group through the side chain of the ethyl. 4-HO-MET is replaced by R4 of its indole heterocycle from the hydroxyl function group OH-. It also contains a methyl and ethyl chain attached to the terminal amine RN by its tryptamine spine MET. 4-HO-MET 4-hydroxy analogue of 4-AcO-meth and N-substituted ethyl homolog of 4-Ho-DMT.
Storage conditions: in a cool and dry place. Timing 4-HO-MET, can last up to 2 years with proper storage conditions.
Price:
We would like to draw your attention to the fact that before you place an order on our website, we checked the legality of the necessary chemicals. The list of permitted chemicals you should know in your country. We did not send orders to Russia, Belarus, Hong Kong, Singapore. We would like you not to order prohibited chemicals in your country.
By purchasing chemical studies on chemperfect.com you buy a chemical at a wholesale price and get a discount coupon on subsequent purchases on our website.