| | |
| --- | --- |
| Synonyms | 5-iodo-2-Aminoindane |
| IUPAC | 2, 3- dihydro- 5- iodo- 1H- inden- 2- amine, monohydrochloride |
| Formula | C9H10IN • HCl |
| Molecular weight | 295.6 g/mol |
| CAS | 132367-76-1 |
| Appearance | A crystalline solid |
| Purity | ≥98% |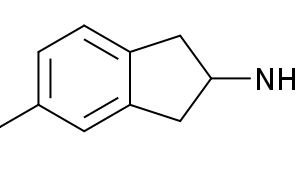 5-IAI is a new stimulant and also an empathogen. The effect of 5-IAI on certain receptors causes the production of norepinephrine, dopamine and serotonin, which causes pleasure and energy release and stimulation.
5-IAI was synthesized by David Nichols, he wanted to find analogues of MDMA, MDA substance. 5-IAI differs from its closest counterparts, derivatives of MMAI and MDAI, MDMA, MDA in less toxicity of the preamplifier.
According to studies using 5-IAI, visual effects increase, moods are elevated, perception and understanding of what is happening change-it becomes easier to understand another person, his emotional background, there is simplicity in mutual understanding. Duration of action up to several hours, depending on the dose.
5-IAI and all the other phenethylamine sold by our website are for research and legal applications. 5-IAI is a designer drug with potential physiological and psychoactive effects and has the molecular formula C9H10IN • HCl. The weight of the formula has a cost of 295.6 g.-Molecular masses.
Side effects from 5-IAI are not known.
The full formula is 5-IAI: 2,3 Indene dihydro 5 iodo 1H 2 amine, monohydrochloride.
Storage conditions: in a cool and dry place. Timing 5-IAI, can last up to 2 years with proper storage conditions.
Price:
We would like to draw your attention to the fact that before you place an order on our website, we checked the legality of the necessary chemicals. The list of permitted chemicals you should know in your country. We did not send orders to Russia, Belarus, Hong Kong, Singapore. We would like you not to order prohibited chemicals in your country.
By purchasing chemical studies on chemperfect.com you buy a chemical at a wholesale price and get a discount coupon on subsequent purchases on our website.