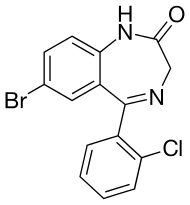 Phenazepam is a popular tranquilizer, a sedative sedative. It is used in the treatment of epilepsy, anxiety syndrome. Very popular with young people, not regulated by law in many countries and is free for sale.
| | |
| --- | --- |
| Synonyms | Phenazepam |
| IUPAC | 7- bromo- 5- (2- chlorophenyl)- 1, 3- dihydro- 2H- 1, 4- benzodiazepin- 2- one |
| Formula | C15H10BrCIN2O |
| Molecular weight | 349,6 |
| CAS | 51753-57-2 |
| Appearance | white powder |
| Purity | > 99 % |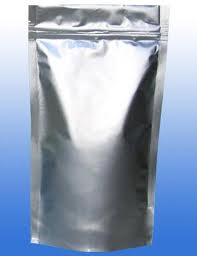 Phenazepam is a benzodiazepine agonist of γ-aminobutyric acid (GABA), a benzodiazepine channel of the receptor chloride channel. A strong tranquilizer, soothing, soothing, and hypnotic properties in humans, and also in the form of animals, when administered in 1 mg.-kg.
In very low doses (10-5 to 10-10 mg / kg), phenazepam has been shown to act as an anxioselective tranquilizer.
Storage conditions: in a cool and dry place. The timing of Phenazepam can last up to 2 years under the right storage conditions.
We would like to draw your attention to the fact that before you place an order on our website, we checked the legality of the necessary chemicals. The list of permitted chemicals you should know in your country. We did not send orders to Russia, Belarus, Hong Kong, Singapore. We would like you not to order prohibited chemicals in your country.
By purchasing chemical studies on chemperfect.com you buy a chemical at a wholesale price and get a discount coupon on subsequent purchases on our website.