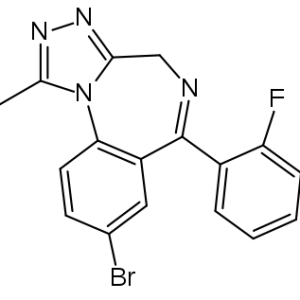 Flubromazolam is one of the longest psychoactive tranquilizers of benzodiazepine class that produces anxiolytic, sedative, muscle relaxant effects of muscle relaxants, depressing and amnesia. Attention! The duration of the effect of taking up to 18 hours.
| | |
| --- | --- |
| Synonyms | Flubromazolam |
| IUPAC | 8-bromo-6-(2-fluorophenyl)-1-methyl-4H-[1,2,4]triazolo[4,3-a][1,4]benzodiazepine |
| Formula | C17H12BrFN4 |
| Molecular weight | 370.023 g/mol |
| CAS | 612526-40-6 |
| Appearance | white powder |
| Purity | 99% |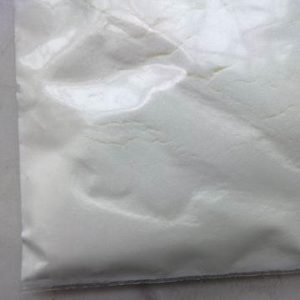 Used to treat anxiety, insomnia, from seizures and has a sedative effect for hospitalized patients. However, at present, exclusively on-line research of chemical suppliers is being sold for use as recreational psychoactive substances. This means that any comments regarding its pharmacology are purely speculation based on the subjective influence it causes and its structural similarity to triazolam, pyrazolam and other benzodiazepines.
It is highly recommended to know your dose and not exaggerate it, gradually reducing the amount taken every day for a long period of time instead of stopping suddenly.
Although many drugs are safe on their own, they can become dangerous and even life-threatening when combined with other substances. Below the list contains some common potentially dangerous combinations, but may not contain all of them. Some combinations can be safe in low doses of each of them, but still increase the potential risk of death. Independent research should always be done to ensure safety before consuming a combination of two or more substances.
Flubromazolam is a benzodiazepine derivative closely associated with triazolam and flubromazepam, which was sold online as a drug designer. Flubromazolam has a reputation for being very powerful, and that clonazolam and flubromazolam in particular can create relatively higher risks than other benzodiazepine designers, because of their ability to produce strong sedation and amnesia in oral doses as little as 0.5 mg. Life-threatening adverse reactions observed with doses of only 3 mg of flubromazolam was expressed concern.
FLUBROMAZOLAM and all other pharmaceutical products and research chemicals sold on this website are for research and legal applications. FLUBROMAZOLAM has a molecular INPUT COST of the formula, and the formula weight has a cost of 370.023 g. – molecular weights.
The full chemical name FLUBROMAZOLAM: 8-bromo-6-name IUPAC (2-fluorophenyl) -1-methyl-4H- [1,2,4] triazolo [4,3-a] [1,4] benzodiazepine.
Storage conditions: in a cool and dry place. Terms FLUBROMAZOLAM, can last up to 2 years with proper storage conditions.
Price:
We would like to draw your attention to the fact that before you place an order on our website, we checked the legality of the necessary chemicals. The list of permitted chemicals you should know in your country. We did not send orders to Russia, Belarus, Hong Kong, Singapore. We would like you not to order prohibited chemicals in your country.
By purchasing chemical studies on chemperfect.com you buy a chemical at a wholesale price and get a discount coupon on subsequent purchases on our website.